Home laser medical instruments
Views: 26 Author: Site Editor Publish Time: 2017-12-21 Origin: Site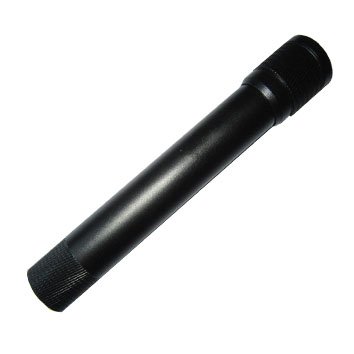 650nm & 808nm Medical Pain Relief Laser Therapy Device For Pain Management
Descriptions:
Our laser pain relief device is the ideal for treatment of painful pathologies affecting the osteo-muscular-articular apparatus, from the most superficial up to the deepest ones. Laser Therapy device, thanks to its innovative high intensity laser pulse, can achieve in little time and with long-lasting benefits to the patient its effective bio-stimulating, anti-inflammatory and anti-pain actions.
There is no side-effects and no pain during and after treatment. Laser Therapy device represents the most up-to-date solution, at step with ground-breaking innovations in the scientific world, in treating and curing painful pathologies such as those associated to tendons, muscles and ligaments; arapid solution, effective and long-lasting all to the advantage of your patients, for their wellness and quality of life.
Features and advantages:
1. Perfect combination of medical laser 808nm and home laser 650nm.
2. Security and stability of home laser as well as the exact effect of medical laser.
3. Available from 5mW to 755mW output and can be used while still plugged.
4. Creative systemic treatment mode of large surface exposure, nasal exposure and acupuncture point exposure to irradiation.
5. A laser stabilizer specially added to perform with more stability.
6. High quality imported laser head, which has the long life-span.
7. Very stylish design, small in size, easy to carry and operate.
Applications:
1.Decreases Inflammation: Speeds up the body's natural inflammation phase and induces the repair phase of healing.
2.Removes Internal Scar Tissue:Inhibits and removes Internal Scar Tissue that naturally forms after an injury and can cause discomfort and a delay in healing.
3.Regenerates Muscle Tissue:Transfers light energy to the affected cells of muscle, regenerating and strengthening damaged muscle tissue to prevent future injury.
4.Activates Cartilage Production:Promotes the natural cartilage growth process by increasing the production of cellular energy (ATP).
5.Accelerates Bone Repair: Simulates the bone cells to replicate and produce new healthy bone tissue.
6.Nerve Regeneration: Helps damaged nerves to recover by growing the neural network and repairing vital insulation around the nerve.
7.Stimulates Blood Flow: Increases the delivery of oxygen and nutrients required for healing of the affected cells.
Works Principle:
Laser therapy applied to biology, there is no irreversible damage to biological organization, just cause a series of physiological and biochemical changes,such as anti inflammatory and analgesic, convergence wound, desensitization, adjust the body function. It improve the activity and oxygen carrying capacity as well as the deformability of cells, reduce the concentration of middle molecules in the blood, improve the rheological properties and lower triglycerides and cholestero, besides, it remove nerve root edema, aseptic inflammation and relief pain.